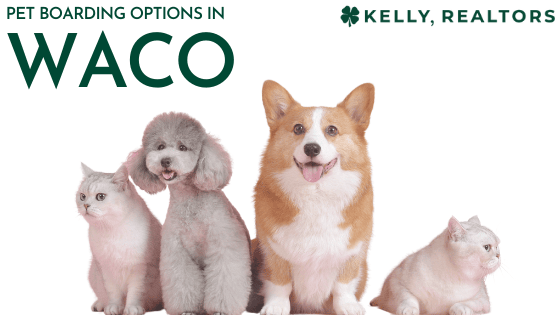 Our real estate agents know one big consideration for pet owners is a big, spacious yard. Dogs love to romp and play with plenty of space, and we love connecting our customers with the best property for their whole family.
If you're getting ready for a showing or going on a vacation, it's always helpful to have a trusted pet boarding service saved to your phone. Luckily, there are plenty of options for you to choose from right here in Waco and throughout the surrounding area.
Let's take a closer look at a few of the pet boarding services in Waco:
As a reminder, each facility will have a list of requirements that must be met in order for your four-legged sidekick to enjoy a day of fun or even an extended stay. Make sure to browse the website of the facility you are interested in to find out what these requirements are, or give them a call. Most daycare offerings will require your pup to go through a trial in order to gauge their level of comfort and behavior with other dogs and people. This trial period must be completed in order to utilize the services, so please, plan and schedule all trials in advance of your needed services! 
As always, our REALTORS are happy to answer your questions and help you find the home of your dreams to suit the needs of all members of your family. 
Contact us today to find out more about Waco real estate.